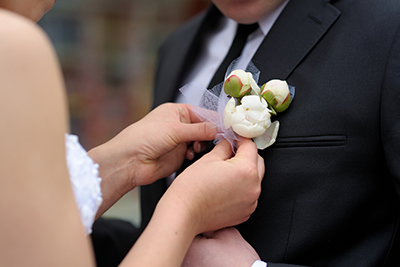 Bussey's Wedding Flowers
We Create Stunning Boutonnieres
Boutonnieres – Bussey's will make sure the gentlemen are well turned out with our unique boutonnieres. From forma to funky, our creative team will craft the perfect compliment to your bouquet.
View Images Of Wedding Boutonnieres
Schedule A Free Wedding Consultation Online
Step 1 – Select your category (wedding / corporate event) Step 2 – Select your service (wedding consultation / corporate event consultation) Step 3 – Select the employee you would like to meet with (Any) Step 4 – Click the button at the bottom right of the form marked (Next). That will open our scheduling calendar, allowing you to pick your date and time.